IN THE FOOTSTEPS OF DAVID R. ROSS "FIFE"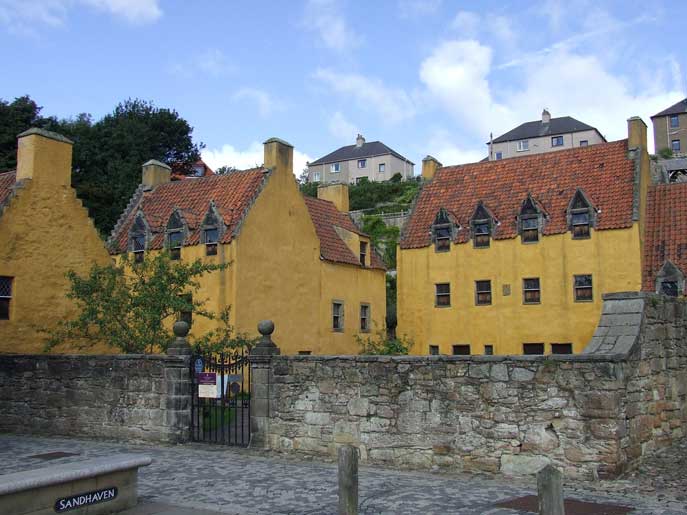 I set off for a wee day trip in the Fife area mainly Dunfermline but wasn't sticking to any steadfast plans at all, armed with my well thumbed copy of DESIRE LINES I headed off to the beautiful Kingdom of Fife!!

Dunfermline was home to Scotland's capital for six centuries, Fife has always been at the heart of the nation's history, evidence of which can still be found in its wealth of castles, cathedrals, and places of historic interest.

Our first port of call is St Margaret's Cave which actually sits underground as you'd expect a cave to be but the entrance is now buried underneath a town centre car park, only in Scotland!! The cave is well signposted as you enter Dunfermline and the car park it's under is a good base to explore the rest of the city. Margaret is of course credited with bringing the Holy Rood to Scotland where Longshanks stole it then it was returned only to be captured again and was presented to Durham Cathedral, unfortunately has been missing since the reformation.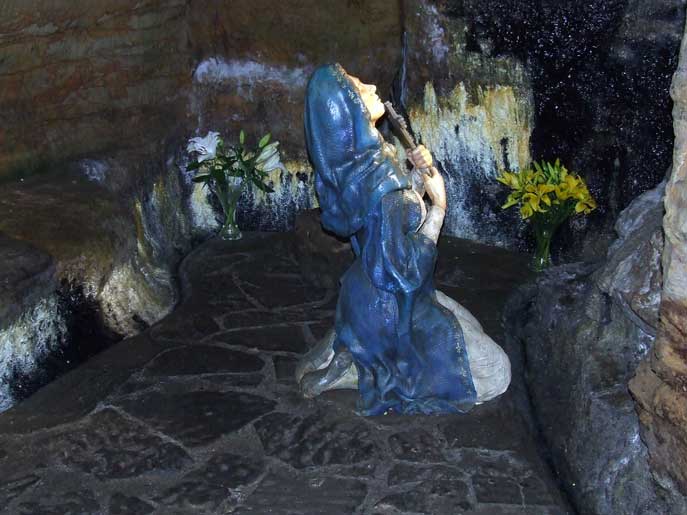 There's a little building in the corner of the car park and through this you'll go to find the eighty steps that will take you down to her cave. When you actually reach the cave its surprising how cold and damp it is and how small this little place of pilgrimage actually is. No photography is allowed but I've always been a wee rascal. Definitely worth a visit as it only takes half an hour out of your day and it's free!

Next stop is the Abbot's House where David R Ross' last book Women of Scotland had its launch; it's not too far from the car park and is easily found because of its colour, its salmon pink, you can't miss it. Abbot House is the oldest occupied house in Dunfermline, and serves as a cafe and museum now; if the weather's nice I recommend a coffee and a cake in the gorgeous wee gardens out the back. Here you'll find a plaque in memory of Wallace's mother Margaret Crauford of Crosbie sitting against a tree holding William's Brother John while Wallace himself makes a wooden sword, typical!!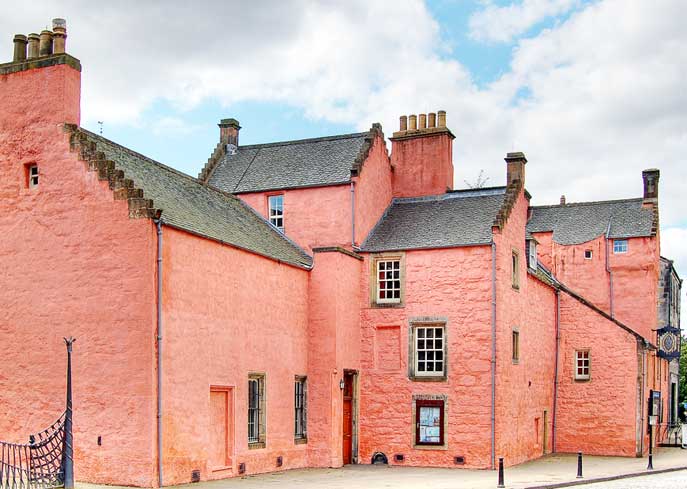 If you walk into the Abbey grounds you will see a thorn tree on a little mound, this is the reputed site of the last resting place of Wallace's mother. While you're here it's worth looking up at the Abbey Tower you will see King Robert the Bruce emblazoned in stone, believe it or not my first time here I never even noticed.

The abbey itself would need a couple of pages itself to explain all its nooks and crannies but it's a wonderful building that is rich in Scotland's history, This beautiful abbey church contains the tombs of no less than 22 Scottish kings and Queens, King Robert is buried here In addition to King Malcolm III and his wife Margaret, although they were later moved to Madrid. Three of King Malcolm III's sons - King Edgar (1107), King Alexander I (1124) and his queen Sybilla and King David I (1153) as was David's grandson, King Malcolm IV (in 1165). King Alexander III (1286) and his queen (another Margaret) it's one of my most favourite places in Scotland to visit, a must see in my opinion!!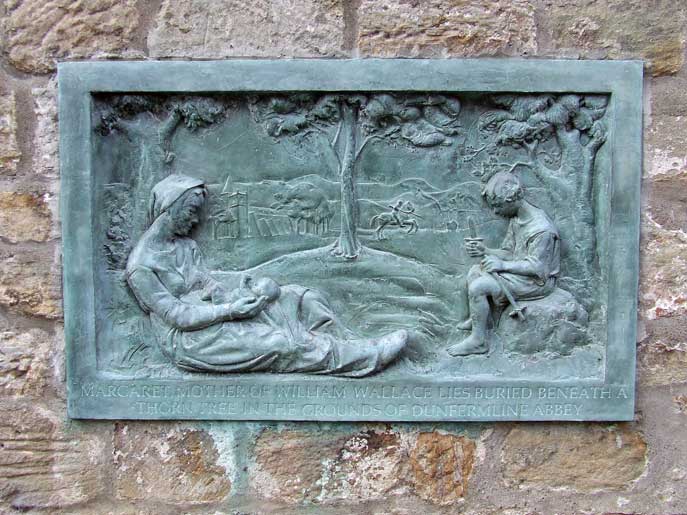 Oh and by the way across the road there's the small matter of another fantastic building, Dunfermline Palace. Dunfermline is very rich in Scottish history. So much to see and do it'll blow you're wee socks off!!

Among other things to see in Dunfermline is Andrew Carnegie's birthplace, The tiny Weaver's Cottage was the birth place of one of Dunfermline's most famous Sons', world renowned philanthropist Andrew Carnegie was born in the cottage in 1838. In 1898 his wife Louise bought the cottage for Andrew as a surprise 60th birthday present. The cottage shows the cramped living conditions and weaver's loom where his father toiled before emigrating to Pittsburgh USA with his family in 1848.

Pittencrieff Park was once owned by the Lairds of Pittencrieff it was sold to Andrew Carnegie in 1902 and he gifted the park to the people of Dunfermline and the generations which followed. The park has formal gardens with an impressive Glass Hall Conservatory. A nice wee place to sit and relax and take in all of which you've seen so far.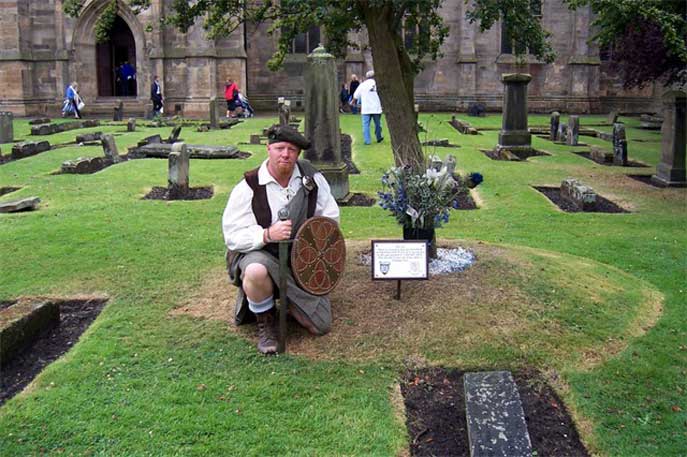 The Kingdom of Fife is also known throughout the world as the Home of Golf and boasts more than forty courses, from the famed fairways of St Andrews and several traditional seaside links to beautifully landscaped parkland and heath land courses, I've played a few of them but they tend to get in the way of my historical journey through Scotland, plenty of time for golf when I retire.

Elsewhere in Fife we have St Andrews, where the magnificent ruins of St Andrews Cathedral stand, well worth a wee walk around before you go onto visit the ruins of the towns once mighty castle. The site was fortified by the 1100s, and from around 1200 it was the main residence of the bishops and archbishops of the Cathedral. As such, the Castle became the principal administrative centre of the Scottish Church and was the setting for some of the key events in Scottish history.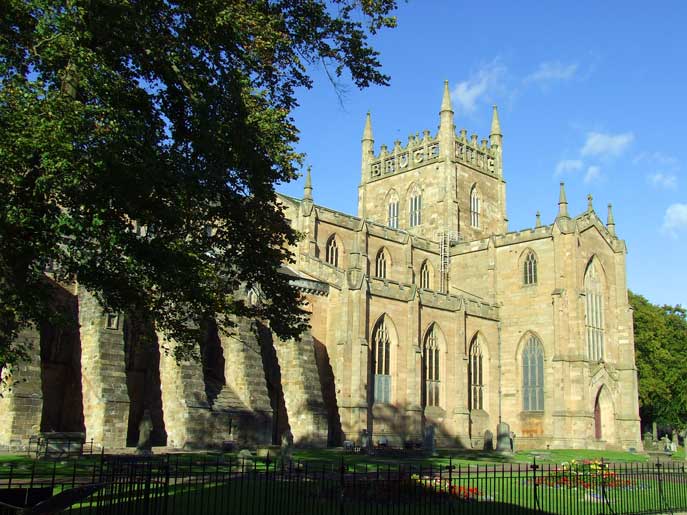 Once again so much went on in one place; I'll leave it to David and DESIRE LINES to tell you all about the events that went on here.
If you're on vacation here I highly recommend visiting some of the fishing villages in the East Neuk of Fife, Anstruther being one of my favourites, well worth a visit for a fish supper alone!!

Also Falkland Palace is well worth a wee visit. This royal dwelling was once the country residence of the Stewart kings and queens as they hunted deer and wild boar in the forests of Fife. Built between 1501 and 1541 by James IV and James V, the palace has some of the most exceptional architecture of its. It is also the home on one of only two 16th-century tennis courts (the other is at Hampton Court in England).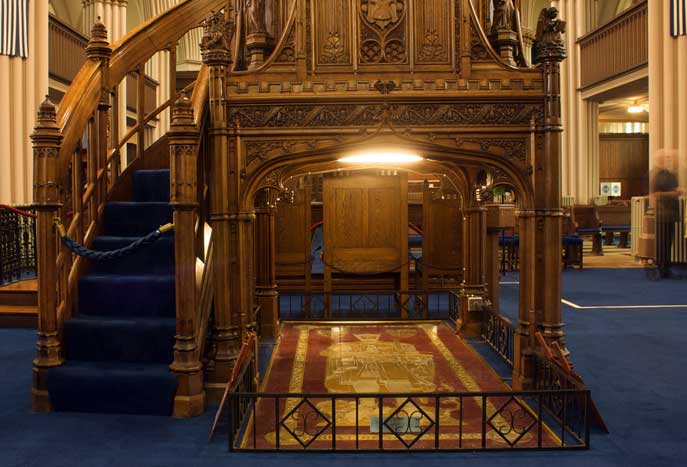 It has quite a strange history and is a must see if you have time, something I always run out of!! If you do have the time not too far from Flakland is Lochleven Castle where Mary Queen of Scots was imprisoned, you reach it with a journey in a boat, lot of fun and loads of history for such a small place!!

If you drive through or near Burntisland and Kinghorn it's worth making a wee stop to see the memorial to Alexander III of Scotland, it sits opposite the Kingswood Hotel and played an important part in Scotland's history.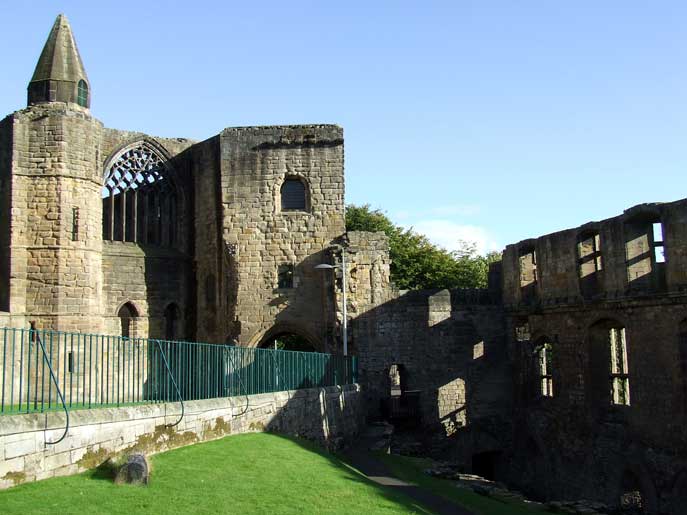 On 19th March, 1286 Scottish history was drastically changed when Alexander III on his way to visit his new young wife when his horse stumbled and he fell to his death from the cliffs above Kinghorn Ness near Pettycur. The Golden Age when Scotland enjoyed peace and prosperity came to an abrupt end, especially when his heir, the Maid of Norway, died shortly afterwards. The nation was now in turmoil, with 13 claimants to the throne, including Robert Bruce.

I almost forgot to mention Cullross, that's where I started this journey. In Culross you find probably the nearest thing to a 16th century time capsule you'll find in Scotland. It's as if much of the core of the village was simply frozen in time. It's a beautiful wee place to walk around and offers so much to see and do, highlights include the 1597 Palace, restored to its original mustard yellow and wooden shuttered condition. It has the most gorgeous gardens round the back to explore and have a seat and admire the view. On the hillside above the village are the remains of Culross Abbey which is worth a wee walk round as is the old church.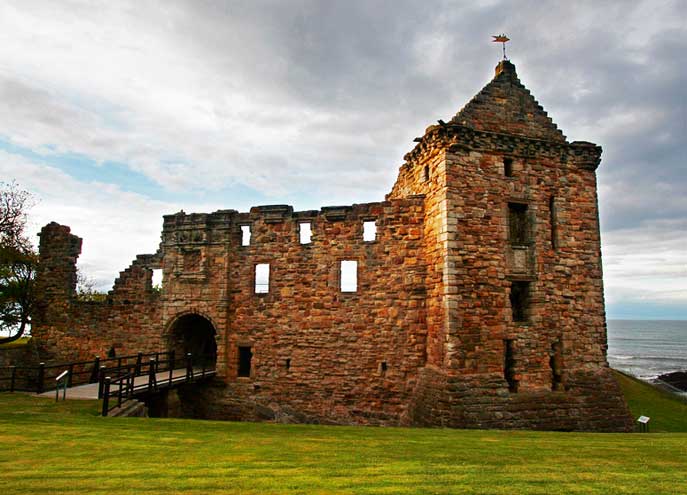 Right that's just about it for Fife, I know I've missed a lot but the wonderful Kingdom of Fife has so much to offer and it's virtually impossible to see it all at once.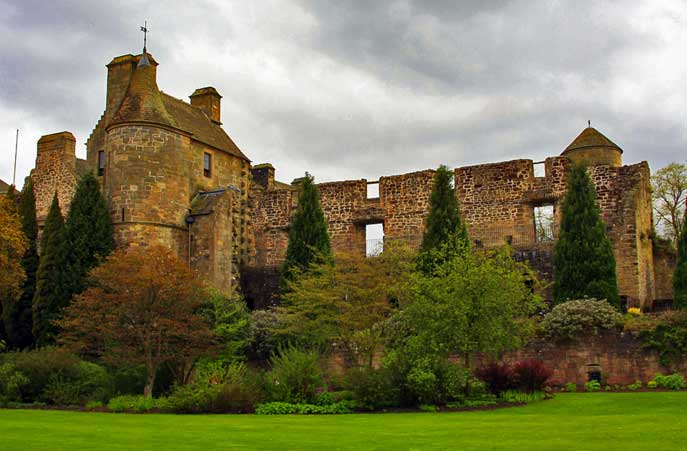 The route I took started at Culross and onto Dunfermline, through Kinghorn to Anstruther then onto St Andrews finishing at Falkland, maybe not the best or quickest route but it was the route that I ended up taking and that's what DESIRE LINES are all about!!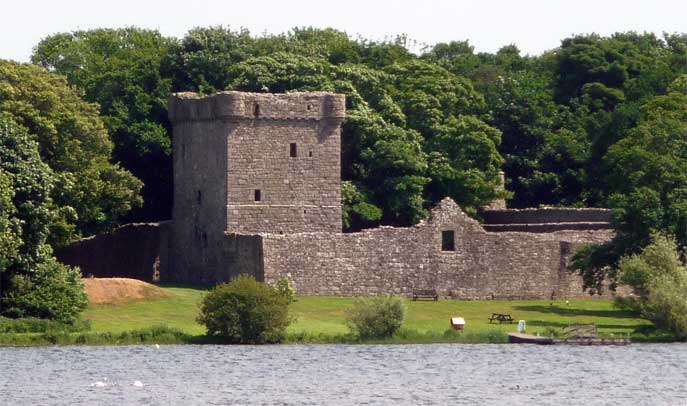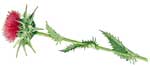 Back to Top